Ethical Trading Initiatives' gender programme in Bangladesh has reached over 85.000 workers through behavioural change campaigns, and provided direct training to close to 2.000 workers within the RMG sector in greater Dhaka.
Ethical Trade Norway is currently running a project in collaboration with Ethical Trading Initiative Bangladesh, entitled Decent work, gender equality and climate resilience for RMG workers. The project is funded by Norad, running from 2021-2024. One of our interventions, the Gender Sensitive Workplace Programme, aims make women at social dialogue factories empowered to take on leadership and representative roles. The programme has now been implemented in 19 factories, including training of workers and management, behavioural change campaigns, awareness raising activities and competence building. Part of the project was to establish functional Sexual Harassment Complaint Committees in the participating factories.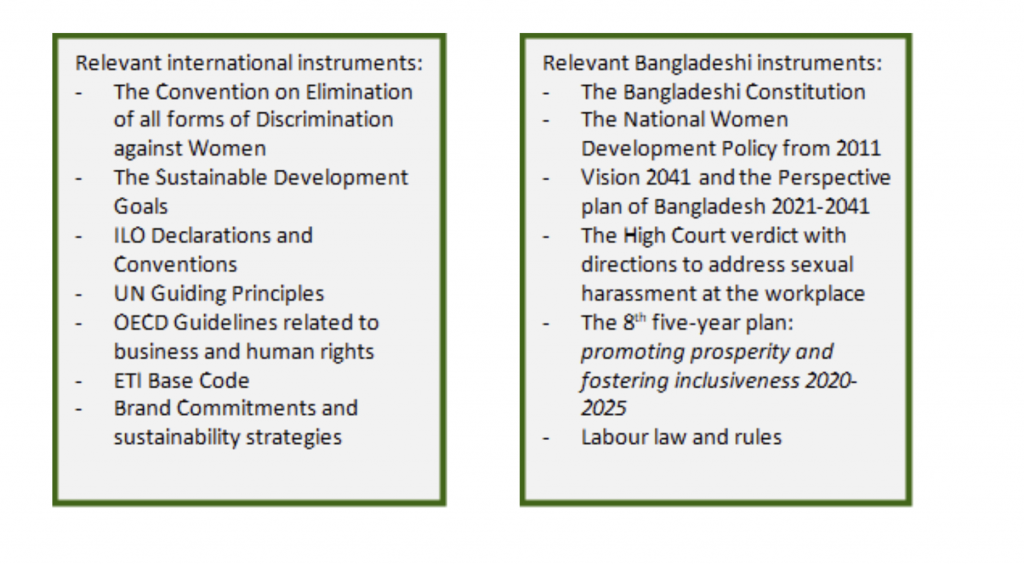 Programme background and ETI approach
The prevalence of patriarchal norms and culture in the RMG sector in Bangladesh increases the risk of violence and harassment against women. With poor representation of women in management and leadership and weak redressal mechanisms for gender-based violence, we have seen the pressing need to strengthen the role of women in the factories, and create and sustain functional redressal mechanisms for these concerns. Ensuring women take managerial, leadership and representational roles is key in changing the working culture to create a gender sensitive and enabling working environment for women and men alike.
JETIs' cumulative experiences and learning have also shown that the impacts of automation, climate change and disasters are disproportionately affecting women. This strengthens the need for functional complaints and redressal mechanisms for women, to ensure that stakeholders are notified of new challenges and issues arising in the transitions we have ahead.
The JETIs and ETI Bangladesh aims to have an inclusive and holistic approach, with the objective of systemic change. It is central to involve all stakeholders in the factories, including both genders, to ensure an effective intervention on gender sensitivity. The absence of gender sensitivity in the workplace can create lack of self-esteem, self-worth and increase anxiety in women. Whilst ensuring a gender sensitive work environment reduces worker migration, increases productivity and increases interest in learning new skills among the workers.
Based on initial assessments, we created a training programme that includes factory management, supervisors, SHCC members, and worker representatives. We have also included training of trainers for internal resource persons at the factories. We offer advisory services for the formation and activation of the SHCC, and we assist in developing guidelines and post training support. We facilitate knowledge learning and sharing meetings among SHCC representatives and other relevant factory staff, as well as advocacy meetings. In addition to the direct training interventions, we also have awareness raising campaigns and behavioural change campaigns.

Success factors for the programme
To ensure the success of interventions focusing on gender sensitivity, some factors have been particularly important. A key factor is the involvement and initiative taken by the factory management. The management must be contributing constructively to create an enabling environment for the worker representation committees to function effectively, including the SHCC. Encouraging ownership and engagement of management is important to ensure continuation and replication of the programme intervention in the future. Alongside this, continuous consultation and discussion to mitigate any friction between workers and management, and to build trust, is key. To secure such effective functioning and dialogue, the factory should have a strong HR and administrative team that ensures that the committees can work without any pushbacks from management or leadership, and to facilitate dialogue and problem solving when necessary.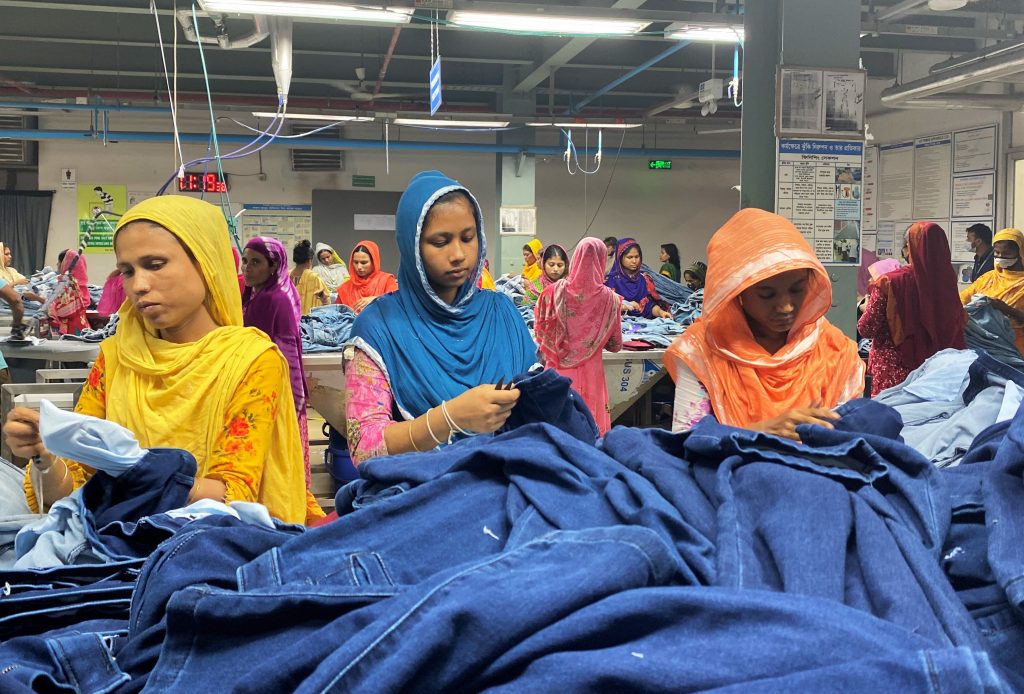 Creating a mass awareness among the workers is another key factor in creating the environment necessary for a successful programme. For this, the campaign material has been very important. Wide capacity building leads to increased visibility of the SHCC, and increased awareness of the functions and importance of the committee. Our added training on Gender and Leadership for worker representative committees was also a significant help in creating acceptance and increasing mutual respect among workers. To ensure the function and continuation beyond the programme intervention, SHCC learning-sharing sharing platform meetings have been held to facilitate dialogue and leaning sharing between SHCC members in different factories.
For more information about the programme or activities of ETI Bangladesh, contact project manager Marthe Røssaak at [email protected]