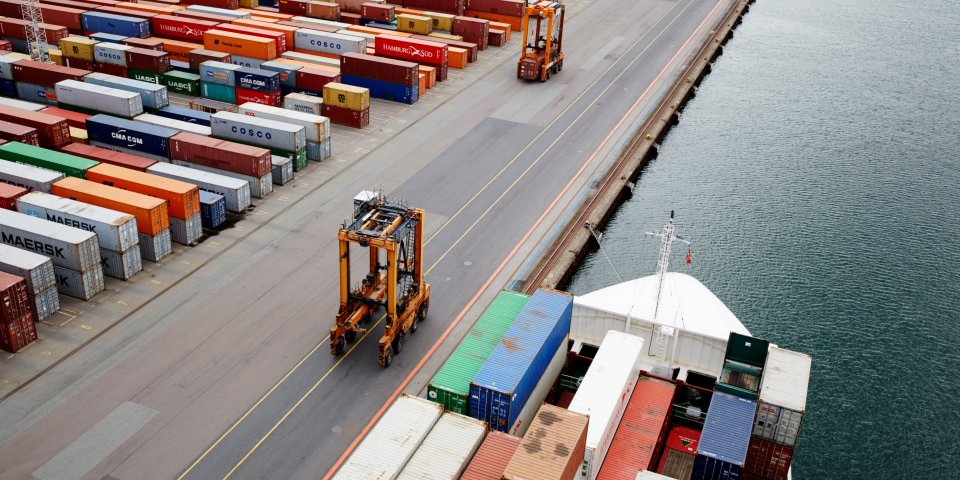 The transport and logistic situation towards the Asian market has met severe trouble, starting with the pandemic Covid-19 in 2019. Now in 2022 we still see waves of Coronavirus affecting the logistic situation.
In this article, we try to sample all the latest news on a monthly basis. Please get in contact with us if you like more in-depth information. April
week 17 General updates
Shanghai container port is operating, but the lack of trucking capacity has resulted in chaos in supply chains. Trucking and entry problems are creating pressure at some yards in the Shanghai port. Additionally, some carriers have started to cancel calls at Shanghai to instead provide intermodal services, such as land-to-water or rail.

As more export volumes have been redirected to Ningbo, those supply chain conditions were also worsening. The situation at China's second-biggest port has worsened, with more COVID cases and measures introduced. This increase the pressure combined with many shippers trying to re-route cargo from Shanghai through Ningbo, especially those in Jiangsu(Nanjing) and Anhui (Hefei) inland ports.

week 16 General updates
Shanghai
A few companies have restarted production in Shanghai this week, after a three-week shutdown. Most enterprises in Shanghai are preparing themselves for the start-up of work and production in the coming weeks.
The Port terminal in Shanghai is operating normally without shutdown, but more and more imported containers are standing at the port area due to limited trucking capacity after a long lockdown. Outbound export ex Shanghai by sea is heavily delayed due to road traffic shut-down and people in lockdown. This situation is expected to remain till the end of April. We see the equipment issue is becoming a challenge to suppliers because export volumes are increasing, meaning the capacity in the market is full.
Warehouse operation in Shanghai is still closed down, all export bookings are switched to Ningbo and Nanjing temporally. This will be continued for the next 2 weeks and until further notice.
Tianjin, Dalian, Qingdao, Ningbo, Xiamen, Shenzhen and Hong Kong are not impacted by the Covid-19 pandemic.
Team Shanghai are well and safe at home.

week 14 General updates
Shanghai

Shanghai deep sea ports (Waigaoqiao and Yangshan) are currently working as per normal though, including vessel operations, yard handling and gate-in-and-out. All hauliers entry port and operates against a valid permit. Overall all terminals continue working as per normal with minor congestion caused by bad weather.
Multi-modal service via barge and rail as alternative solutions between Shanghai and nearby cities, it depends on shipping company's availability.
Road traffic to/from Shanghai is controlled and only open for medical and living supplies, and transportation vehicles with a valid permit.
Warehouse (both bonded and non-bonded) in lockdown area is seriously impacted. It is foreseeable that the efficiency of trucking services from/to Shanghai will be further impacted due to the lockdown, both LCL and FCL goods.
For airfreight, gateway operations are normal in Shanghai PVG. However with more airlines cancelling flights for the coming days, more volumes will be shifted to other airports in China, including Zhengzhou and Beijing.
Local lockdowns and other quarantine measures especially those surrounding Shanghai cause supply chain bottle necks primarily stemming from the trucking capacity shortage. Major impact is still at customer landside operation (factory, warehouse and trucking) where positive cases identified.
Now we suggest to swift bookings from Shanghai to Ningbo for urgent orders, or ship via Nanjing barge port if factory or suppliers premise nearby.